31 Oct

Food as Ammunition for Bullying

"I'm going to kill you with this peanut butter cracker."

As an allergist and mom of a child with food allergy, I was shocked and disturbed by this headline quote. The idea of food being used as a weapon is horrifying. School should be a safe environment for all kids, including the 8% who suffer from food allergy. Unfortunately, a food allergic child must navigate a minefield of food exposures every day: in the cafeteria, in vending machines, at school parties, used as crafts, and traded with friends.  An accidental exposure can result in severe or fatal consequences.

Bullies do use food as a weapon. Why does this happen? One reason is false assumptions about food allergy. Some people think that food allergies aren't real, minimize the seriousness, or think they are exaggerated.  Parents of children with food allergies can be perceived as over-protective. Media can portray food allergy sufferers in a negative way -often as the joke of the scene, trivializing the disease. To an uninformed child who doesn't understand the danger of food allergy, threatening another child with food seems like an effective intimidation tactic without serious consequences. Unfortunately, 57% of bullying incidents of allergic kids involve the actual dangerous food.  Bullies may wave the food in their face, slip it into their food, or contaminate work space or craft items. The worst examples include forcible touching and force-feeding. In 2017, a boy in England died from anaphylaxis after being exposed to his food allergen at the hands of his classmates. The classmates said they were unaware of the nature of his allergy, and investigators concluded that the school had missed an opportunity to educate students about the seriousness of food allergy. This incident was a tragedy for all involved, including the children who accidentally triggered a classmate's death.

This article  is a legal analysis discussing that parents of bullies who use food allergies against victims may be liable for their child's conduct, specifically when the parents  become aware of  their child's bullying behavior and fail to take adequate steps to stop it. Failure to act encourages the bullying behavior.

Bullies typically victimize kids who seem "different," and the precautions that a food allergic child must undertake to protect themselves can, unfortunately, make them a target. Parents must demonstrate tolerance at home and teach children to respect others' needs, including food-allergic children's need to be protected from their allergens. Non-allergic kids deserve to understand the consequences of their actions before they result in tragedy. Children who suffer from food allergies will be safer when their classmates understand the seriousness of food allergies and respect their need to avoid the allergens. This change can occur through education about food allergies. Tolerance naturally follows when we understand and learn from each other's challenges.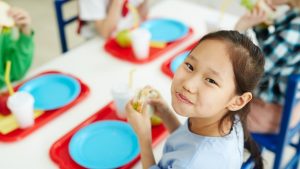 At Family Allergy and Asthma Care/ Food Allergy Institute of North Texas we want our community to understand the daily struggles that families dealing with food allergy face, so that we can all support each other. Holidays can be an especially isolating time for children with food allergies – the risk of exposure to allergens is so high that many children cannot participate in traditional festivities. If you would like to promote inclusion in your neighborhood, participating in the Teal Pumpkin Project  is sure to bring kids joy this Halloween.  Also, you can follow us on Facebook for more holiday food allergy tips!
Author: Marie Fitzgerald, MD